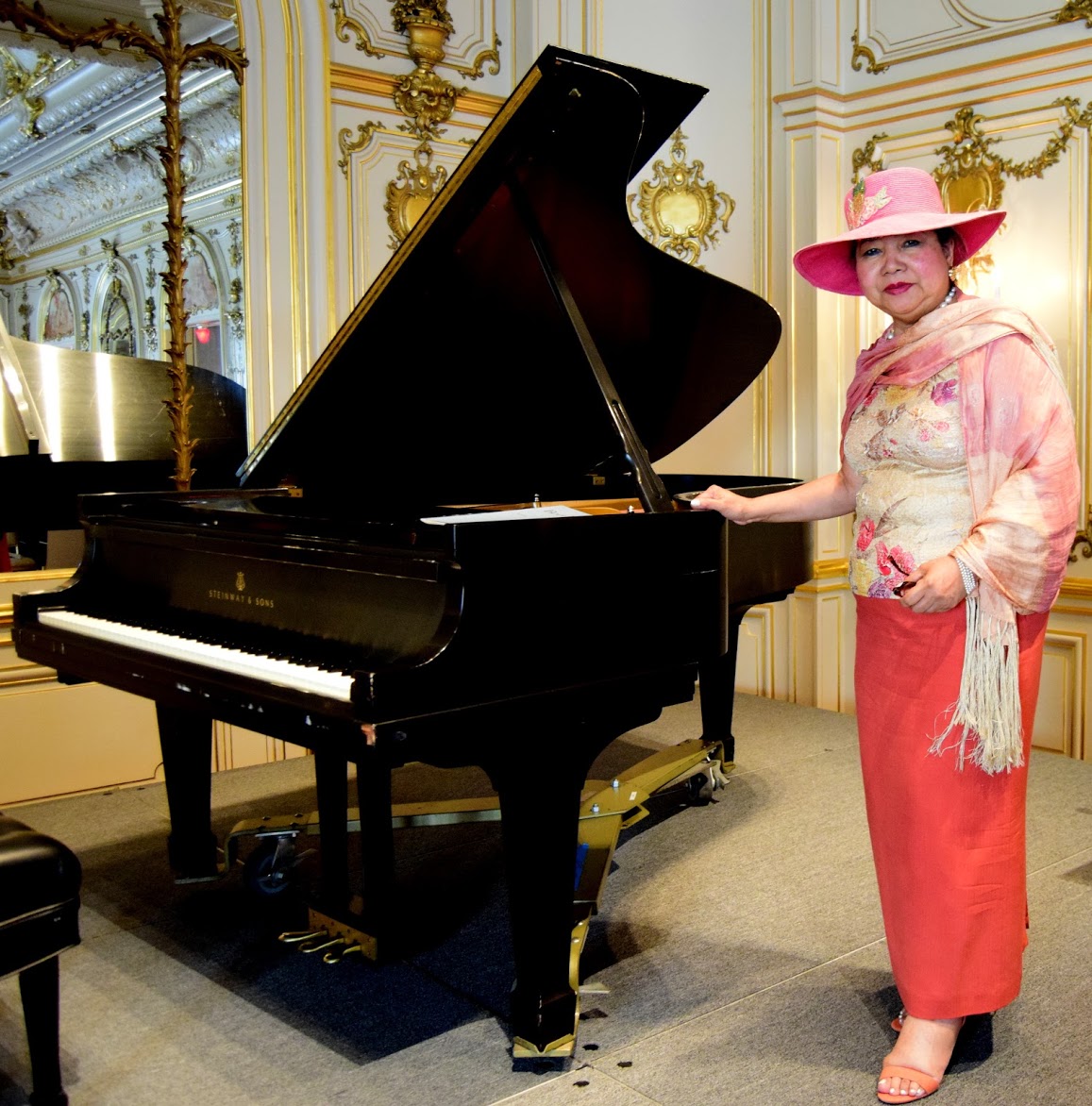 WIPAC on FACEBOOK
Click on the underlined Link Below to
WIPAC WIPACUSA
WIPAC'S MISSION & PURPOSE FOR THOSE SEEING WIPAC.ORG FOR THE FIRST TIME
WIPAC's "WINNERS GRAND PRIX" concert recorded in mp4 format can be downloaded to PC and played with a video player on PC or TV. The links are as follows:
Yiran Wang WIPAC Winners Grands Prix Concert Part I
Yiran Wang WIPAC Winners Grands Prix Concert Part 2
Winners Grand Prix Concert Program and Bio of the Artist
It is recommended that you download the entire link(s) of the mp4 video files and then play them using a video player app (free apps are available online)
***IMPORTANT NEWS***
WIPAC'S Washington International Piano Artists Competition Dates are: JULY 17-21st and we will be starting at GWU Phillips Hall B120 for preliminary and semifinal rounds, and then move to THE CORCORAN MUSEUM (newly acquired by the GWU Corcoran School of the Arts and Designs) on JULY 21st at 1:00 PM in their beautiful concert hall auditorium, last used by WIPAC in 2005. See PRESS CORNER (above) for a review of our WIPAC competition in 2005 at THE CORCORAN, written by TIM PAGE, Pulitzer Prize Winning Staff Writer of the Washington Post. WIPAC makes HISTORY with its memorable events!!!
Application forms for the August WIPAC PIANO COMPETITION are NOW posted and also being reviewed. Donors, please be generous and early with your pledges, because it will affect what we are able to post and offer in prizes to our great artistic piano competitors.
Announcements of new events coming in 2019, please see left side column of info now available!!
Click on our Competitions Page and Highlights Page for Video and Audio Recordings in WIPAC's COLLECTION
See what our WIPAC piano artists can do!
HELP/QUESTIONS: Contact WIPAC by email (see bottom of this page).
************************
((Don't forget to "REFRESH YOUR INTERNET PAGE" FOR ALL INTERNET PAGES of WIPAC as they may have changed since your past viewing. Browsers tend to keep OLD COPIES. So PLEASE RENEW YOUR WEBPAGES!!! especially if you use CHROME but other web browsers as well..
In Chrome, a "renew" is the clockwise arrow at the top left if you display website address pages.))
Become a Friend on Facebook at: WIPAC WIPACUSA
Pianists and Friends love this space -- no politics, please, just friends of music---Become a part of a worldwide family with a common interests. We love to hear about your concerts, competitions, and presentations, especially from those who have participated in WIPAC's Washington International Piano Artists Competition over the past 16 years!. And thank you for sharing postings on our Facebook Page for all of our friends to see.
________________________