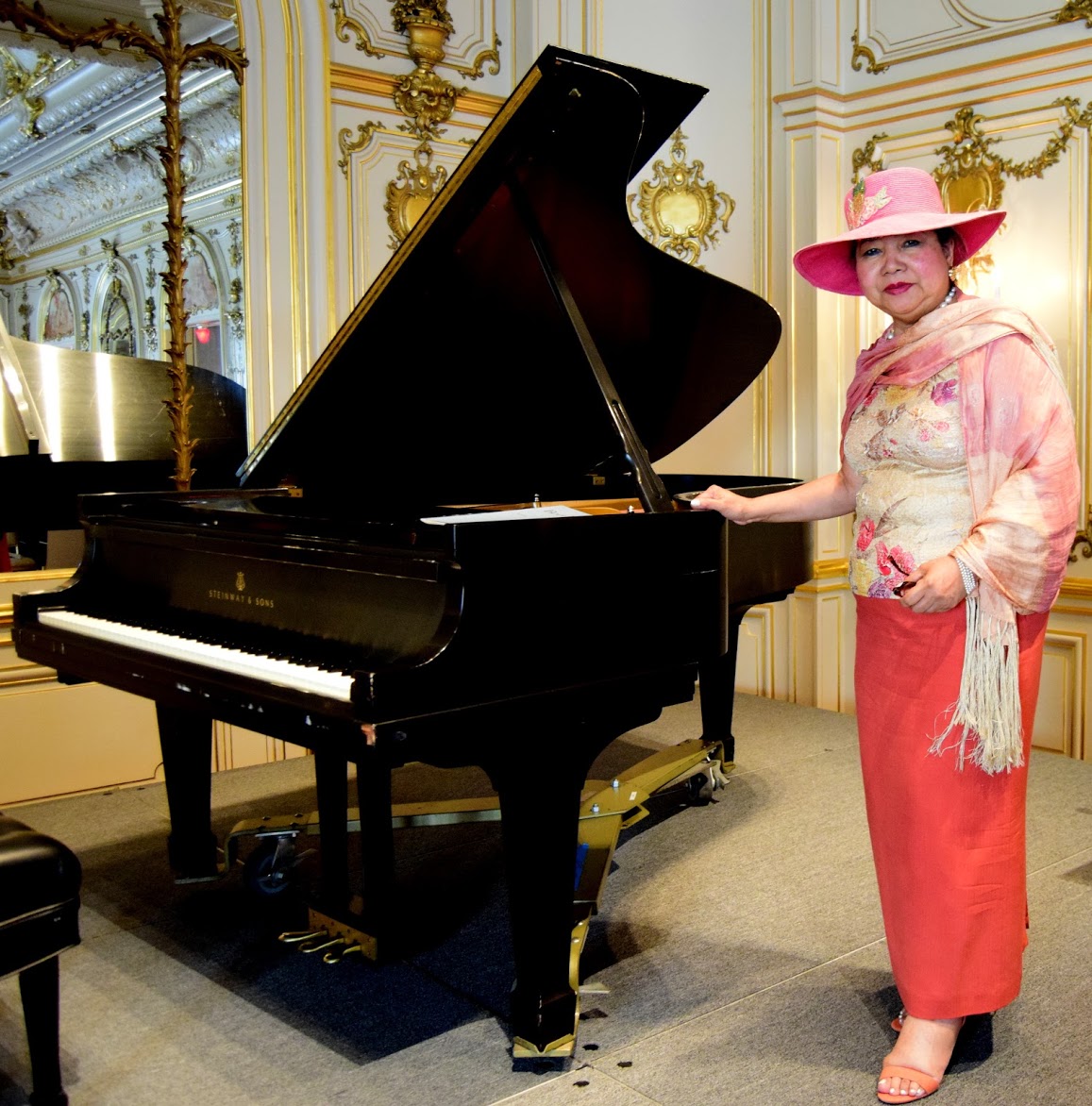 WIPAC on FACEBOOK
Look For
WIPAC WIPACUSA
You are cordially invited to the WIPAC GALA ON NOVEMBER 16th at the Embassy of the Republic of Argentina. Mailed invitations and response forms ($250 per person) are being sent beginning October 14th. Online response forms and Gala information are to the left side of this page and are printable pdf files, or see below for the same links. Join us for 2 TANGO LESSONS ($75 per person, both sessions) on November 4th and 11th prior to the Gala. A separate response form which explains time and place is provided if you wish to join othe WIPAC friends for those afternoon TANGO LESSON sessions. Pianist, Thomas Pandolfi, will be performing at the GALA and Quin Tango musicians will also perform during the evening's activities, which will include a cocktail reception to start, then a delicious assortment of Argentinian Wine and Cuisine and Delectible Desserts.
Proceeds benefit WIPAC Piano Concert Events and the annual Washington International Piano Artists Competition.
The invitation data is available as a PRINTABLE PDF FILE at the following 3 links.
Click the underlined link to open the file, then print it using your PDF viewer (free from Adobe.com).
You may request a printed invitation via postal mail at our email address at the bottom of this webpage. Links 2 and 3 are expanded below for your immediate viewing.
2. RSVP FORM FOR GALA & TANGO LESSONS
3. SPECIFIC INFORMATION ON 2 TANGO LESSONS:
Includes Dates/Places with a Separate Response Form Required
(singles welcome)
****Use the WIPAC Paypal Button for RSVP Donations Support using your credit card (click here) ****
HELP/QUESTIONS: Contact WIPAC by email (see bottom of this page).
************************
Become a Friend on Facebook at: WIPAC WIPACUSA
Pianists and Friends love this space -- no politics, please, just friends of music---Become a part of a worldwide family with a common interests. We love to hear about your concerts and presentations, especially from those who have participated in WIPAC's Piano Competition.
________________________