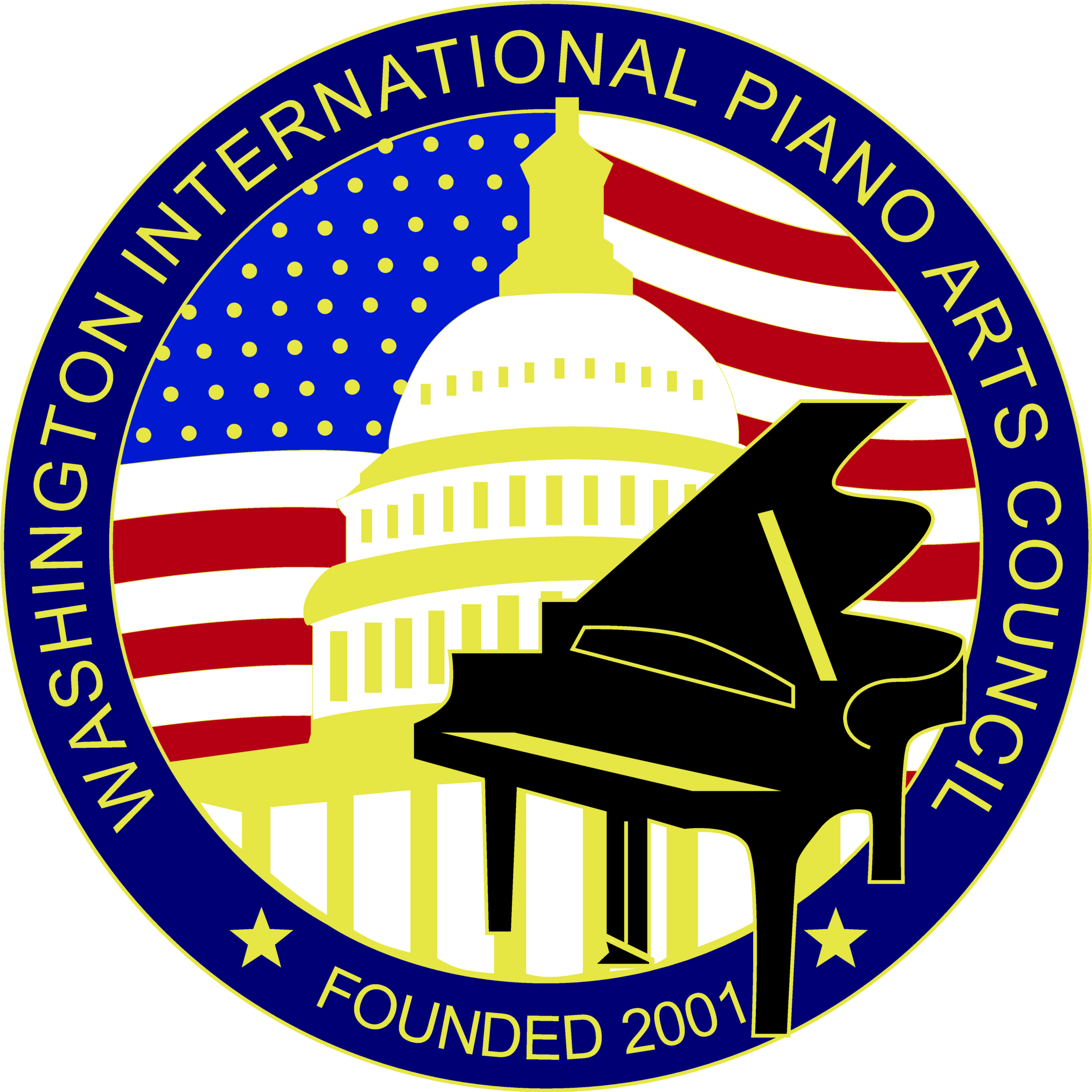 Membership
WIPAC hosts a series of 4 concerts in Spring and Fall Seasons open to the public free of charge at The Kosciuszko Foundation Center for American Polish Culture, 2025 "O" Street, NW, Washington, DC.
WIPAC presents an annual Winners Grand Prix Concert in April, featuring up to 4 winners of International Piano Competitions who showcase their talents in same evening followed by a champagne dinner. A music tradition in our nation's capital, it is always presented in cooperation with an International Embassy. Proceeds support WIPAC's annual Festival of Music and International Piano Artists Competition, open to all non-professional pianists, 31 years of age and above, in cooperation with The George Washington University Music Department (Corcoran Gallery of Music) late July or early August. The Final round is held various embassy grand halls or other attractive venues in the DC metro-area. An awards ceremony and celebratory dinner follows the final round. The audience is asked to listen to all 6 finalists and vote for their choice to determine the recipient of the "Audience Award." In addition, many donor sponsored cash prizes are offered.
WIPAC's "regular event" activities also include a variety of musical events, some free of charge, and special social fundraising events, such as an annual Gala, throughout the season for the enjoyment of its current and prospective members. ♫♫♫♫
Donation Levels of Membership: Choose a Donor Level from the list below; arrange method of payment; fill out WIPAC MEMBERSHIP FORM; (Follow instructions on form; SEND TO WIPAC).
Supporter $50- Individual Membership (1yr membership) Advance notice to all regular events such as: Free Concert Series; Winter Interlude; Prelude to Spring; Winners Grand Prix Concert; Piano
Competition Events in August
Quarterly Newsletter: Available online and printed copy on request, by mail
Sustainer $90- Additional year of all benefits above (2yr membership)
Sponsor $125– All Supporter Benefits, plus one pass to Preliminary and
Semifinal Rounds of the Annual Piano Competition.
Contributor $250– All Sponsor Benefits, plus 1 Celebratory Dinner Pass
at WIPAC Piano Competition Final Round (reserved seat)
and a WIPAC LOGO PIN on request
Patron Circle $500– All Contributor Benefits, plus invitations to WIPAC pre-performance
Receptions which can include Ambassador hosts.
Charter Member Circle- $1,000 All Patron Benefits, plus 1 free entry to a Patron Dinner
1 free admission to events and 2 free admissions
to 1 regular fundraising event of your choice
Ambassadors Circle- $2,000 All Charter Member Circle Benefits plus one free pass to
a fund raising "regular event" as listed under "Supporter")
Seating with Ambassador available on request as possible
Founders Circle- $5,000 All Ambassador Circle Benefits for 3 years for one
Benefactor- $10,000 All Ambassador Circle Benefits for 3 years for two
WIPAC is a 501©3 organization. Contributions are tax deductible according to the extent provided by law. Donations can be made by check, or major credit cards via PayPal via the WIPAC WEBSITE PAYPAL LINK, or, by arrangement with your broker. Appreciated stock and IRA cash transfers donated to WIPAC can give you tax benefits. Check with your broker. Thank you for your support. Contact WIPAC for more information.